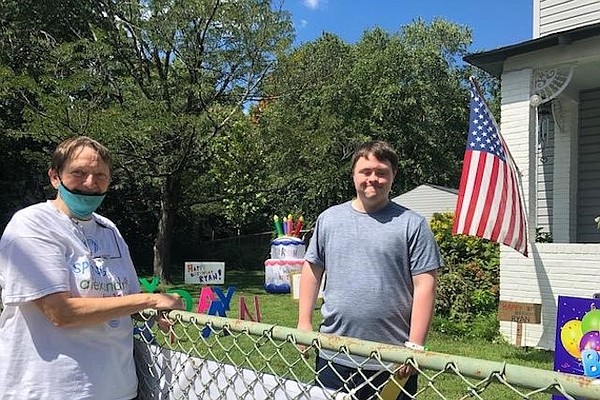 Saturday, September 12, 2020
The Del Ray community turned out for one of its own Aug. 30 to hold a surprise drive-by celebration in honor of Ryan Bailey's 31st birthday.
According to Bailey's mother Carol, Ryan was disappointed that he would not be able to celebrate his birthday this year due to the pandemic. As a surprise, neighbors and friends decorated their yards and vehicles for a drive-by celebration for the long-time community volunteer and 2020 Living Legend of Alexandria.

Said Bailey's friend Pat Miller, "This made him so happy."